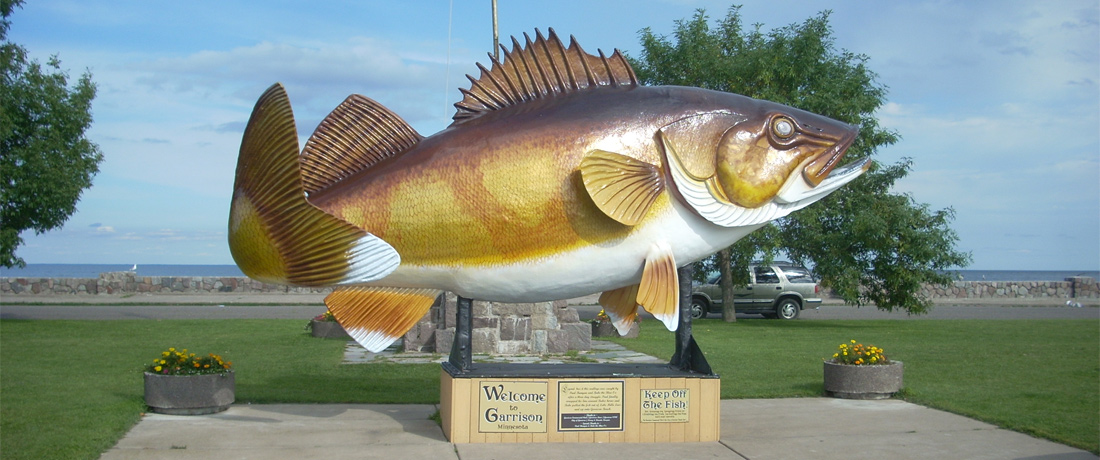 About Garrison
Garrison, Minnesota is located on Mille Lacs Lake – the largest lake in Central Minnesota and a premier walleye lake. In the summer in Garrison, MN you can take a launch out to a great fishing spot. Even though fall brings cooler weather the fishing is still hot and you can also enjoy our beautiful fall colors. Garrison doesn't stop in the winter either! It is one of Minnesota's best winter fishing spots and the town becomes a community on ice!
Homes
HISTORY
GARRISON Township was named in honor of Oscar E. Garrison, a land surveyor and civil engineer, who was born at Fort Ann, N.Y., July 21, 1825, and died on his farm in this township, April 2, 1886. He came to Minnesota in 1850, explored Lake Minnetonka and platted the village of Wayzata in 1854, removed to St. Cloud in 1860, served in the Northern Rangers against the Dakota, 1862, was agent of the U.S. Census, Department of Forestry, 1880, examining the region of the Upper Mississippi, on which his observations were published (49 pp.) in the Ninth Annual Report of the Minnesota Geological Survey. He took his homestead claim here in 1882. The city and resort community, sections 13 and 14, with over 200 lakes within a 20-mile radius, was settled in 1880 with Garrison platting the townsite first known as Rowe; it was incorporated on May 3, 1937. The post office opened in 1884; Mary J. Garrison, wife of Oscar, became postmaster and the name was changed. Section 13 of the township was platted as Midland in the early 1900s and is part of the present Garrison. A major sawmill was built there in 1895.

Entertainment
If you get your fill of fishing there's well groomed trails for hiking in summer and snowmobiling in winter. Dining opportunities are plentiful and there's always unique shopping experiences. And Grand Casino Mille Lacs has slots, blackjack and bingo for adults and Kids Quest and Grand Arcade for kids and teenagers. Grand Casino has a variety of entertainers throughout the year – something that appeals to everyone's tastes!
Special Events
The special events in Garrison never stop:  Garrison Play Days, 4th of July Fireworks Fishing Contests, Ice Fishing Contests and ice races are just a few of the fun things you'll find to enjoy.

The photo gallery and social share controls come from the
Jetpack plugin
. This free plugin can be downloaded from the WordPress.org directory.